Awards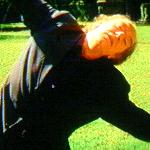 Nominated - Best Costume Design for Drama - Anushia Nieradzik
Nominated - Best Make Up Design for Drama - Dorka Nieradzik
Nominated - Best Tape or Film Editing for Drama Paul Tothill
WINNER - Best Serial/Single Drama
"The Jury were moved by the sense of strength in the writing and directing combination, to make a drama of unforgettable power and artistry."
WINNER - Writer - Stephen Poliakoff
"A deeply moving piece, with beautifully drawn characters. The exploration of family relations is totally surprising and compelling."
WINNER - Best Actor - Michael Gambon
"I'd never have believed it - it's my third BAFTA in a row!"
WINNER - Dennis Potter Award - Stephen Poliakoff
Nominated - Best Actress - Lindsay Duncan
Nominated - Best Drama