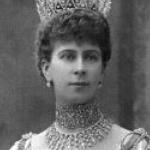 Queen Mary
Wife of George V, Queen Mary struggled to understand her Son's illness whilst meeting the demands of the being wife of a monarch. Queen Mary probably spent more time with him than she did with her other children, visiting him regularly at Wood Farm.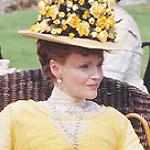 Miranda Richardson
Miranda Richardson has achieved a varied and successful career in film and television acting: from 'A Dance to the Music of Time' and 'Tom & Viv' to 'Blackadder' and 'Sleepy Hollow'. Her many awards include BAFTAs, a Golden Globe and a Royal Television Award as well as being nominated twice for an Oscar. This year she will be seen starring in alongside Ralph Fiennes in 'Spider' and as Vanessa Bell in 'The Hours'. Miranda Richardson has worked with Stephen Poliakoff before on 'Century' (1993).
Find out what Miranda Richardson thought of the role at the BBC.