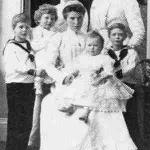 Mrs 'Lalla' Bill
Mrs Bill was the devoted Nanny of Prince John who lived with him as Wood Farm near Sandringham in Norfolk. 'Lalla' was with Prince John when he died in the early hours from a severe epileptic fit.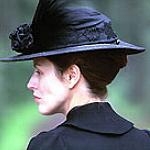 Gina McKee
Gina McKee has a made a name for herself in the successful drama programmes such as 'Our Friends in the North' (for which she won a BAFTA), 'The Passion' and 'The Forsyte Saga'. She has also appeared on the silver screen in Mike Leigh's 'Naked' and 'Notting Hill'.
Find out what Gina McKee thought of the role at the BBC.