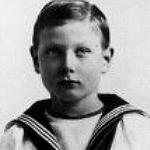 Prince John
Diagnosed as an epileptic, and suffering from autistic-like learning difficulties, Prince John was unable to participate in public life and became increasing isolated from his family. He was moved from the public eye to Norfolk near his Grandparents at Sandringham where he stayed until his death at 13. He was buried in Sandringham Churchyard in 1918.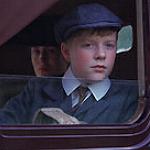 Matthew Thomas
With bit parts in recent films 'Billy Elliott' and 'About A Boy' this is the first feature length role for Matthew Thomas.
Find out what Matthew Thomas thought of the role at the BBC.