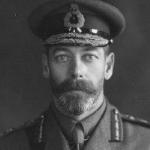 King George V
George V's blood ties to his cousins, the Emperor of Germany and the Tsar of Russia, saw his concentration on his country's entering into War rather than his ill Son.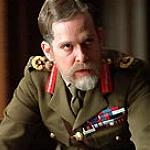 Tom Hollander
After graduating from Cambridge Tom Hollander has worked on stage and screen. His varied career spans from comedy with 'Bedrooms and Hallways' and 'Maybe Baby' to period drama in 'Wives & Daughters' (in which Michael Gambon played his father) and 'Nicholas Nickleby'. Tom Hollander can also be seen in the recent popular films 'Gosford Park', 'Possession' and 'Enigma'.
Find out what Tom Hollander thought of the role at the BBC.