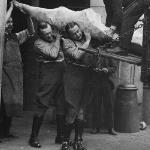 "I'm afraid there's nothing interesting about me...I just beaver, that's all I do, that's all I've ever done, beaver away."
Veronica is the secretary for the Photo Archive and has worked there for years. She is very dedicated to her work and seems to greatly admire Marilyn.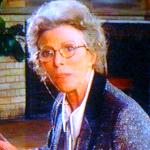 Billie Whitelaw began her professional career aged 11 on the radio and started in the theatre at 18. She has since starred in 75 films including Alfred Hitchcock's 'Frenzy' in 1972. More recently she has appeared in 'Quills' and 'The Last of the Blonde Bombshells' with Judi Dench.