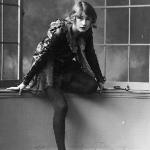 "Well, I'm not going to just sit here sounding outraged - because that is clearly not getting us anywhere."
Marilyn is the calm and chic curator of the Photo Archive whose collection and staff are thrown into confusion with the invasion by the American Business School. She seems devastated by the news as she has never really had to deal with the 'outside world'. Marilyn attempts to keep the collection together and sell it, whilst mediating between Mr Anderson and Oswald.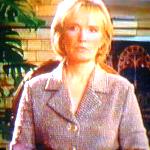 Lindsay Duncan has had a varied career of performance but is mostly associated with television drama. This includes productions such as 'GBH', 'The Rector's Wife' and 'Tom Jones'. For her role in 'Shooting the Past' Lindsay Duncan was nominated for a BAFTA. She has now become a Poliakoff regular, also starring in 'Perfect Strangers'.