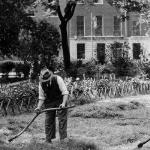 Victorian London
Novel
Russell Square, Bloomsbury - Home to Randolph Henry and Ellen Ash, whose neighbour, Crabb Robinson introduces Randolph to Christable LaMotte. Ellen's journal surrounds her home life while Randolph is away in Whitby.
"How fortunate that the Master of this house is absent, for it has in the last twenty-four hours been converted into a veritable Pandaemonium."
Crabb Robinson is not a fictional Victorian figure, he documented facts and anecdotes about his literary neighbours of Bloomsbury in his Diary. He died in Russell Square in 1867.
~
Richmond & Richmond Park - Home of Christabel LaMotte and Blanche Glover, The nearby park is the meeting place of Christabel and Randolph (along with Dog Tray) after their secret correspondence.
"My idea of your Bethany House revises itself daily now - eaves shift, windows laugh and lengthen, hedges advance and retreat..."
Among other literary figures, George Eliot (Mary Ann Evans) lived at Richmond while writing 'Adam Bede' and other works, A.S Byatt wrote the preface to the modern version of Eliot's 'Mill on the Floss' written while she stayed in Lincolnshire. Link to Richmond Park website.
~
Putney Bridge - Bridge where Blanche Glover committed suicide from after discovering the affair between Christabel and Randolph.
"I do not believe Death is the end...There I shall know and be known."
Victorian writer Leigh-Hunt died in a house on Putney High Street.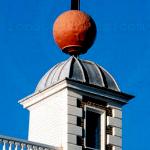 Film
Royal Observatory, Greenwich - The exterior was used for bustling market scenes where Christabel and Randolph meet.