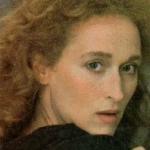 The French Lieutenant's Woman

Novel by John Fowles & Film by Karel Reisz

~

Set in Lyme Regis, the novel follows the passionate love affair that develops between a wronged woman, Sarah and Charles, a visiting biologist in Victorian Lyme Regis. But, Sarah's melancholy drives Charles away.

~

The novel was made into a film in 1981 adapted by Harold Pinter and starring Jeremy Irons and Meryl Streep. Pinter created a twist of Modern and Victorian settings paralleling the love affair with two actors working on the screen adaptation. The adaptation won three BAFTAs and was nominated for five Oscars.