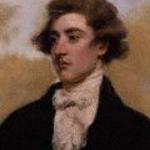 Esther's Family

Inspired by Stephen, Esther attempts to research her own family tree hoping for something that will associate herself with her past family.

<>

During her exploration she discovers a famous relation in the form of William Beckford. Beckford was a 18th century dilettante, pioneer of the Grand Tour and contemporary of Horace Walpole. Esther finds that he claimed to have written pieces of music with Mozart when they were young friends.

A brilliant eccentric, he built a vast house in the gothic style called Fonthill Abbey. This included mock ruins and a ridiculously tall tower which eventually fell down. Esther sees a connection with her own life with the towers she builds in her gardens for her roses.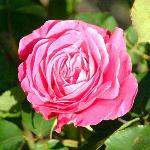 Beckford is not a fictional character and his portrait hangs in the National Portrait Gallery.