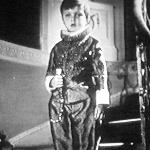 The Houses
London
On his first night at the gathering Daniel is taken to the house at 40 Grosvenor Street where he discovers the location of his mystery photograph. It was previously one of the Symon's family homes.
"It's in a dreadful state, isn't it?! - they've managed to turn it into something really sad..."
Within London is also Ernest's mansion flat, where Raymond is sent to recover from his stroke.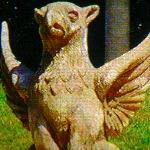 Hertfordshire
The larger family home is where the party for Martina's engagement is held. Though now it is not owned by the Family, instead it is a golf course and conference centre. It is at this house that Raymond discovers more about his Father and Daniel tries to reunite Alice and Rebecca.
"Imagine how big it seemed when we were little and came to visit!"
The location used for the big house was Brocket Hall, Hertfordshire, which is in reality a conference centre and golf course. Though one shot of the interior was used, the majority of filming was within the grounds. The house also featured on the BBC's 'Trouble at the Top' series.
If anyone has any information on any of the other locations used I'd be really interested and appreciate if you'd contact me.