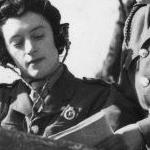 Novel

Beaumanor Hall - Intercept station where Jericho and Hester escape to in order to find the original transcripts of the stolen intercepts.

"'Except that time the other week of course.'"

Film

If anyone has any information of where the scenes for Beaumanor Hall were filmed I would be interested to know, please contact me.