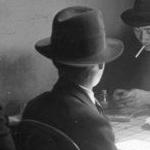 "A 'lounge lizard', Baxter had called him, which was Bletchley code for spy."
Wigram is the 'lounge lizard' placed in Bletchley Park to hunt out the traitor in Hut 8. His presence makes Jericho uncomfortable and suspicious of those around him, but both are keen to find the whereabouts of Claire.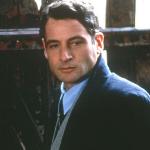 Jeremy Northam has starred in numerous Television adaptations including Stephen Poliakoff's 'The Tribe'. He has also worked extensively in Film, in particular costume dramas such as 'Wuthering Heights', 'An Ideal Husband' and 'The Winslow Boy'. In 2002 Northam can be seen as Ivor Novello in 'Gosford Park' and fictional poet Randolph Henry Ash in 'Possession'.