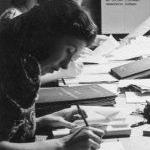 "'ADU, Miss Wallace, Angels Dance Upwards. I'll leave you in peace.'"
Overlooked as a Cryptanalyst because she is a woman, the serious and bright Hester Wallace is determined to make the best of a bad situation. She seems unconvinced with Jericho's motives for finding Claire, but finds herself involved in a daring trek across England in an attempt to discover what made Claire disappear.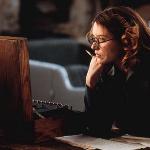 Kate Winslet has already had a successful and critically acclaimed Film career which includes winning a BAFTA for 'Sense & Sensibility' and nomination for an Oscar for 'Titanic'. Her films include 'Jude', 'Hamlet' opposite Kenneth Branagh and 'Quills'. Kate Winslet most recently starred as the young Iris Murdoch in 'Iris'.