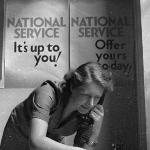 "'On an average day? A girl like Claire would probably see more operational detail about the German armed forces than Adolph Hitler... absurd isn't it? What is she? 19? 20?'"
The mysterious and attractive Claire becomes the object of Jericho's affections but as she begins to drift away he suspects of her being unfaithful, but his obsession forces him into a breakdown. On returning to the Park he finds she is missing and begins to unravel her last movements and the secrets she was keeping.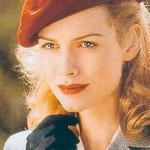 Saffron Burrows' big break came as Nan in 'Circle of Friends' and since she has gone on to star in ground breaking and critically acclaimed films such as 'Cold Lazarus', 'Miss Julie' and 'Timecode'. She can be seen in the forthcoming 'Hotel' by Mike Figgis.